How to prepare for IIT JEE / NEET Exam?
---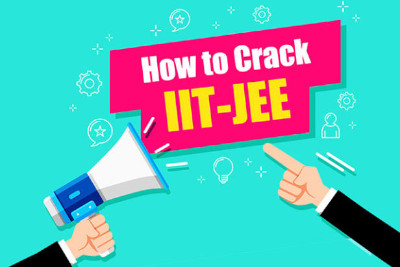 - 10 Minutes Read -

The start of senior secondary school symbolizes the beginning of a new chapter in the lives of pupils. Not only are you entering an age that comes with its own set of obstacles, but the pressures of school and work multiply. To address this, kids and parents must begin with a foolproof plan that balances the child's entrance exam preparation, board grades, and overall well-being.
The majority of the students must have already registered in or be looking for a coaching class. Students and parents should be aware that going to school and then coaching takes a significant amount of time. The student will devote the remainder of his or her time to study and interests. In this situation, the youngster requires the help of the entire family.
Difference between IIT JEE and NEET
For every senior secondary student, IIT JEE and NEET are the most prestigious and popular exams. Both tests are national-level exams that register students in engineering and undergraduate medical programs. These national-level admission tests are normally taken after the 12th grade to allow students to choose a science major. Due to limited seat availability and the design of the paper, IIT JEE and NEET are extremely demanding. But when you take a look closely, the difference is significant, and we're not talking about the level of difficulty here; we're talking about how it affects one's career and lays the framework for it.
What distinguishes these two exams if they sound so similar? Are these two examinations similar in any way? If you're looking for answers, keep reading to learn about the differences between the two exam industry heavyweights.
Joint Entrance Examination - JEE Main (First Stage of IIT-JEE), formerly All India Engineering Entrance Examination (AIEEE) is used for Admission to undergraduate Engineering and architecture courses in 31 NITs, 23 IITs, and other colleges.
JEE Advanced (Second Stage IIT-JEE), The top rankers of JEE Main can appear for JEE Advanced. For aspirants who are seeking admission in premier engineering institutes such as IITs.
The National Eligibility Entrance Test (NEET) formally All India Pre-Medical Test (AIPMT), is the qualifying test for MBBS and BDS admission program in Indian medical and dental colleges. NEET is used for Admission to undergraduate Medical courses in government and private colleges. Qualifying it is mandatory for pursuing the same abroad.
The main differences:
Type:
JEE mains is a Computer-based test
NEET is a Pen and paper-based test
JEE mains has 90 questions(30 questions from each subject)
NEET has 180 Questions. Physics- 45, Chemistry- 45, Biology- 90 (Botany- 45, Zoology- 45)
Duration:
Both tests have the same duration of 3 hours.
Types of questions:
JEE mains has 60MCQs having four options, each with one correct option+ 30 Questions for which answer is a Numerical Value.
NEET has Multiple Choice Questions (MCQs).
JEE mains has the following marking scheme For MCQs: +4 for each correct response; -1 for each incorrect response; Unattempted questions will not be marked. For Non- MCQs: +4 for each correct response, no negative marking for incorrect answers or unattempted questions.
NEET has + 4 for a correct answer and -1 for an incorrect answer.
Score Range:
For NEET -180 to 720
Tips to crack NEET and JEE exams
Become acquainted with the Syllabus
The NEET syllabus is long, and you must know where to look to get the best results. Make sure you eliminate unnecessary material and concentrate on the most relevant points. The NEET Exam also includes the NCERT Syllabus. If there are similar chapters, you will save time by not having to prepare them separately. This will help you to keep your attention on the portions that have not been covered.
Solving and analyzing previous year's question papers/multiple mock papers
Students must attempt practice papers at regular intervals to test what they have already learned and to thoroughly analyze the paper to identify weak areas and errors that need to be addressed.
Basic understanding of exam patterns
It is vital to have a fairly good knowledge of exam patterns and unit weighting. Students should concentrate on the more important chapters. Some chapters are quite crucial in terms of exam preparation. Knowing the exam pattern will assist students in gaining an understanding of the types of questions that are typically asked on an exam.
Take regular study breaks
It's critical to understand that keeping an optimal level of focus requires taking an optimal break to recover. According to experts, the human mind can focus for a limited amount of time. Long-term planning will stress the mind and reduce concentration. Students take frequent breaks to clear their heads. A ten-minute walk, a trip to the gym, a talk with friends, or simply taking a short nap are all examples of breaks.
Split your last few months into two sections
Plan your remaining months based on the analysis.
Phase 1- Revision Period
This time should be used to revise the notion. It should, ideally, address any concerns or misunderstandings you may have. Before the exam, you should spend 20-25 days revising.
Phase 2- Self-Analysis Period
You must complete as many test series and mock tests as feasible throughout this time. Make sure you take these exams on a regular basis and that the exam style and complexity are comparable to the actual JEE Main exam.
Develop effective study habits

A fruitful hour of study is worth five hours of distracted study.
Always mark the difficult concepts that took you a long time to understand so that you can readily return to them during revision.
Every day, practice all three subjects. Maintain a healthy balance of difficult and easy topics.
Take on difficult subjects and topics when you are most productive.
Attempt some online examinations, either chapter or topic-wise, during those sleepless hours.
In the midst of lengthy hours of study, a brief break is required.
Keep yourself hydrated and eat a balanced diet.
It's important that you sleep well, rest your body, and practice exercise and yoga for an overall stress-free lifestyle.
If you prefer group study, surround yourself with like-minded friends.
Avoid any distractions that make you lose focus
Cracking the NEET, JEE Main, and Advanced exams requires a firm grasp of the fundamentals and principles, as well as a well-thought-out plan and strategy. Making a personalized plan and adhering to a well-structured, practical, and efficient plan consistently and persistently will assist hopefuls in getting into their dream college.
Using ed-tech to keep learning on track
Another way students and institutes can ensure seamless preparation is to use tech-enabled, digital learning platforms that provide digital assessment for real-time exam experience and full-length timed mock test series for effective and easy preparation for IIT JEE Main and other competitive exams, all while remaining safe and secure in their homes.
Important Subjects to Focus on for JEE include
Physics: Rotational Motion, Thermodynamics, SHM, Electrostatics, Magnetism, Optics, and Modern Physics
Mathematics: Complex Number, Conic Section, Circle, Calculus, Vector & 3 D, Probability, Trigonometric Equation, Properties of Triangles, Quadratic Equation, Sequence and Series and Permutations and combination.
Chemistry: Chemical bonding, Electrochemistry, Coordination compound, Salt analysis, Ionic equilibrium, Thermodynamics & thermochemistry, Aldehydes and ketones, Aromatic hydrocarbons, GOC isomerism, Liquid solutions, and Alkyl halides and aryl halides
Important Subjects to Focus on for NEET include
Physics: Optics, mechanics, nuclear physics, and thermodynamics.
Biology: Genetics, Ecology & Environment, Cell Biology, Morphology, Biotechnology Fundamentals, Reproduction, and Animal & Plant Physiology.
Chemistry: Mole Concept, Periodic Table, Coordination Chemistry, Chemical Bonding, and General Organic Chemistry
What can parents do to aid their kid's studies?
Maintaining a house schedule with good habits, such as sleeping and waking up at set times, planning family vacations once a month to relieve the child of stress, maintaining boundaries with visitors so that they do not disturb the child, no late-night partying and TV watching, and so on, is a good first step. It is easier for the child to maintain discipline in his or her personal schedule if the entire house is disciplined.
One critical thing for parents to keep in mind is that their child is going through a difficult developmental stage at this age since the burden of studies suddenly increases, and adolescence is a difficult developmental stage. In this instance, the child requires a lot of encouragement and assistance.
Parents should look for ways to praise and encourage their children. They should teach him that success does not come easily in life and that failing a few times before succeeding is perfectly OK.
Students waste many months thinking they will catch up later at this time of the academic year. It's critical to start by creating a realistic schedule that includes time for fun activities. Students should attempt to finish everything that is taught in class every day at first. It's crucial to try to finish the NCERTs at this point because they're meant to ease you into the material.
Solving NCERTs at this level will boost a student's confidence and prepare them for higher-level tasks. It will also give you peace in knowing that your board preparation is progressing well.
What should students do?
When working on competition-level problems, students should keep in mind that achieving good grades is a long process that will take time. As a result, patience and consistency are essential. There are two things to keep in mind. First, research has shown that toughness is significantly more essential than IQ as a predictor of success. As a result, pupils should not be discouraged by the belief that they are not as smart as their peers. Second, there's the S-curve of success: the path to your goal is shaped like an S. It will take a long time to accomplish even reasonably well at first, but with practice, you will make rapid progress in less time. Consistency is crucial once more.
Many students also believe that their coaching/class teachings are not working for them at this point, and they begin to skip classes and shift their attention away from them. This should be avoided at all costs. If you make your own schedule in opposition to the school/coaching schedule, this can cause a lot of anxiety. Self-study is necessary, but it should be done in conjunction with classes. This will guarantee proper planning.
Have trouble deciding whether to study for JEE or NEET?
If you can't decide which is more important, don't worry about the JEE and NEET tests individually at first. Simply concentrate on all four subjects: physics, chemistry, biology, and mathematics. With time, you'll be able to figure out what you want to do. Then prioritize one exam and use the other exam for practice.
IIT-JEE / NEET Exam Preparation Frequently Asked Questions(FAQ)

Q1. How much is the NEET application cost, and how do you pay it?
Answer- The application cost for NEET 2022 is Rs. 1600 for general candidates and Rs. 900 for SC/ST/PWD/transgender candidates. Candidates from the general-EWS and OBC-NCL categories were required to pay Rs. 1500. Candidates who are taking the exam outside of India will just have to pay Rs. 8500.
Only net banking, debit/credit cards, and UPI using SBI/Syndicate bank/ICICI/HDFC and Paytm service providers are accepted for the above-mentioned amount of fees.
Q2. Is it possible for me to take the NEET examinations if I have a year between classes 11 and 12?
Answer- Yes, you can sit for NEET tests after a year has passed. The Delhi High Court reversed the MCI's previous revision, allowing candidates with a one-year gap to take the NEET exam.
Q3. How many sessions will the JEE Main 2022 examination be held?
Answer- This year, the JEE Main exam will be held in two sessions. The first JEE Main 2022 session will be held from June 20 to 29, 2022. The second session will happen from July 21 to July 30, 2022.
Q4. In JEE (Main) 2022, what are the benefits of multiple sessions?
Answer- The following are the benefits of numerous sessions in JEE (Main) 2022:
Candidates will get multiple chances to improve their exam scores if they do not give their all in one attempt.
Candidates will have direct experience taking the examination and will learn from their mistakes so that they can do better when they take the test again.
They will be less likely to drop a year and will not have to waste their entire year.
If someone is unable to take the exam due to circumstances beyond their control, they will not be required to wait a full year.
It is not necessary for a candidate to attend all sessions. If a candidate shows up in more than one session, the merit list/ranking will be compiled using the best of their 2022 NTA Scores.
Q5. Should I focus more on the Class XII examinations or the JEE Main?
Answer- According to experts, the class XII board exams should be given more weight. This is because if a candidate does not do well in class XII examinations, he or she would not be able to get into a decent college via JEE Main. Candidates can, however, plan and prepare for JEE Main alongside board exams because the syllabuses are very similar.
Q6. What is the right way to be prepared for JEE Main?
Answer- Candidates should maintain their dedication throughout their JEE Main preparation because the exam requires hard work. Candidates might try to improve their study schedules and exam preparation by learning the right preparation tips and tactics. The following are some preparation ideas for JEE Main that applicants can use:
Understand and study the JEE Main Syllabus thoroughly.
Make a timetable and try to be true to it.
Understand the fundamental concepts completely.
Be conscious of your flaws and work to correct them as soon as possible.
Takedown notes
Examine as many JEE main sample papers and mock tests as possible.
Remember, revision is essential.
Q7. Is it possible to pass JEE Main in three months?
Answer- Yes, you can, but it will take a lot of hard work, perseverance, focus, and a never give up attitude. This can also lead to undue stress, which is why it is usually best to begin planning as soon as possible. To crack JEE Main in three months, establish a timetable that covers as much of the exam's material as possible and complete it as rapidly as possible. Because you will have limited time, you will need to take as many mock examinations and practice as many sample papers as possible before the main exam day. Remember that revising every day will help you retain the content you've learned.
Q8. Is it possible/feasible to prepare for IIT/JEE/NEET at home without any coaching?
Answer- Yes, it is possible to pass the exam without coaching, and there have been cases of students who have done so in the past. While some applicants believe that enrolling in coaching schools will ensure 100 percent success, others believe that JEE Main can be cracked without them with persistent focus and hard work.
Q9. Can I clear the IIT/JEE/NEET through self-study?

Answer- Yes. But you'd have to be really clever to figure it out. Let me elaborate a little more.
To cover concepts and basic difficulties, you'd need a few books. Get the correct books that cover both theory and solved examples. Try to complete a few books before attempting to complete a large number of books.
Getting correspondence material is preferred. Material from Resonance comes highly recommended.
Set aside time to study. Self-study for a minimum of 7 hours is required. This is unavoidable.
Plan your course such that you finish the syllabus by October of your class XII year.
Use YouTube videos and other resources to assist you. Your ideas should be crystal clear. Solve several examples.
Maintain a mentor to inspire and guide you. He or she could be your senior or sibling or an internet master. Make sure he has some IIT JEE experience.
If at all possible, join self-study groups where you can debate concepts on a weekly or biweekly basis.
Prepare a test series. Be assured and give it your all.
You gain confidence while learning new topics. Tests will break you, forcing you to unlearn and gain confidence. Do this till you are JEE-ready.
You may take any exam series, and however, if you are serious about JEE advance, you can do it.
Be calm, and work quietly for two years. Your dedication will be rewarded.
Q10. Taking a year's drop worth for preparation of IIT/JEE/NEET?

Answer- If you failed to pass JEE Mains on your first attempt, it's not worth dropping because you're unlikely to pass the exam again. I say this based on your chances of passing the exam.
If you have at least cleared JEE Mains in the first attempt, assess the JEE Advance paper and ask yourself objectively if you can prepare for Advance this year.
Remember that if you decide to drop out to concentrate on JEE, you must be prepared to accomplish the following:
Every day, devote at least 12 hours.
Instead of simply reading through the chapters, answer questions. Yes, this includes doing physics and math problems without reading a textbook if you can't solve them in one sitting.
Prepare to offer weekly or bimonthly tests that tell you your grade.
Make an objective assessment based on these tests. Recognize your advantages and disadvantages.
Always strive to enhance your test scores. It's fine to blow one or two tests, but if you're consistently performing poorly and seeing no change, be prepared to recognize that you're not working hard enough in the proper direction and that something in your action plan is clearly broken.
Q11. How will the crash course be useful if I join for short-term preparation?
Answer- Even though you are fresh from your Board exam preparation, enrolling in a short-term course allows you to quickly review and revise the whole syllabus. Furthermore, the quantity of mock tests you will be exposed to is the finest element of a crash course.
Q12. Do the JEE Mains questions repeat themselves?
Answer- JEE's questions do not recur. The essential principle is sometimes the same. However, the same question never repeats; there is a 1-2 percent chance that the question will be asked again. You can solve old question papers to have a better picture of the questions.
Q13. Is JEE and IIT the same thing?
Answer- JEE stands for Joint Entrance Exam, and it is a national entrance exam for individuals interested in studying engineering at one of the country's many colleges. IIT stands for Indian Institute of Technology, and it is one of India's most prominent engineering institutes.
Conclusion
Exams like NEET and JEE are very competitive and tough for students to prepare for. We hope that this guide has provided you with all the necessary answers, tips and tricks, and the important details you wanted to know. We wish you all the best for your exams!
Thanks for reading