10 Steps To Turn Educational Institution Into Success
---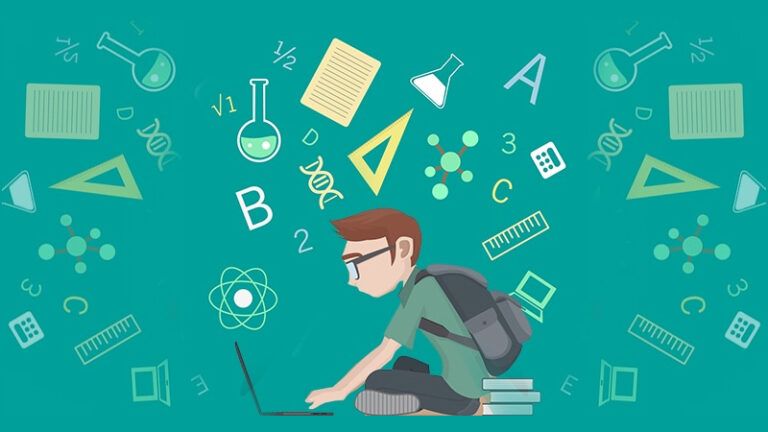 The Coronavirus situation came up with a lot of challenges for everyone. It has changed our lifestyle drastically. Everything stopped for a while whether it was our economy or the entire education system. Everything seemed to be frozen for a while. The biggest effect of this situation was on students of all ages whether it was a kid of a primary class or a college graduate. Students have never faced such a devastating situation earlier. It has not only hampered their academics but their creative skills as well.

But as we say, with every challenge, there comes a solution with more advantages.
Online coaching/live classes has come as a revolutionary change during the coronavirus situation in India and it was welcomed by the people with great heart because they were familiar with the fact that it was not a pandemic of a month or so.
The impact of online education was clearly visible in global economy. For example - From an estimated size of $700 to $800 million today, the Ed-Tech market (that includes various senior education courses, professional skills courses, and also primary education courses) is headed from 8x to 10x growth in the next 60 months (5-years).

Not only this but they have attracted huge volumes of investments from the various fields. It has also become one of the booming industries of the entire world. This sector has induced investment of USD 4 billion in the last 5 years.
These changes have led to the emergence of global Ed-Tech giants such as Byju's, Vedantu, and Unacademy.
The Ed-Tech Companies have expanded their offerings for each age-group customer, whether it's for students of class 1st to 12th (K-12), government exam preparation, or additional professional courses.
It has been estimated from a report, that from the base year 2019, online class offerings from class 1st to 12th will increase immensely by 6.3x by 2022, and rather than that the post K-12 is estimated to grow by 3.7 times to hit the mark of 1.8 billion dollars.
The major reason for this massive boom was a staggering growth in the consumption of online content which we saw during the global pandemic and this will tend to grow more over time as the rural population gets access to the internet.
The New Education Policy 2020 recognizes the need to leverage the use of technology to modernize the education system without compromising the data security of the students.
Considering the boom of this education shift and the increase in demand for online content, it is the best time to invest in technology for coaching institute, schools and college (private or government educational institution) whether it is online or classroom sessions.
Here are the top 10 ideas for your success in the coaching/training business.
1. Best Faculties are the key of student's success
Just as a potter gives shapes to the clay pot, in the same way, the Teacher or the Instructor gives the shape to the students as they play vital roles in student's lives and help them achieve their goals.
For the success of an online or offline coaching business, the coaching institute must have the best faculty who can provide them with the best knowledge and practice what they preach. The instructor must be experienced and excel in their subjects along with presentation skills to demonstrate and make their students visualize the same to get the best understanding of topics.
Remember - trainer is playing the most significant role in education industry. If somehow we measure this impact then trainer is around 90% of 100%. A great trainer is everything for student. In many cases, we have seen in market that when a training switch the organization, many of their student also make a switch.
2. Offer Personalized Learning
To understand this point in a better way, we can take the example of various utensils in our kitchen. All of these utensils have different capacities.
Similarly, all the students do not have the same mental sharpness and understanding capacity. Therefore it is compulsory to provide a personalized learning experience for each type of learner.
The more personalized experience you provide, the better subject delivery and understanding will be experienced by student. This leads to better results and higher retention rates of students which will eventually the excellent mouth-publicity that help your business to thrive and get a good reputation in the market.
Now the question is how to start this personalization?
It's a simple to start, you can establish a supervising team to monitor your student's dashboard to be aware of how they are performing in their course, what are the problems faced by them and where they are lacking. Also take the regular feedback. Accordingly, you can provide resources to your learners, pass that feedback to faculty and understand what else you need to improvise in your services.
Software applications can be useful here to analyze the students' learning behavior and redesign/rearrange the course contents according to the best learning experience. The modern software application leverages artificial intelligence technologies to enable personalized learning and make the learning process easier and fun.
3. Unique way of teaching
Partly because of lack of guidance and partly because of the lack of practical knowledge, students lag and are unable to achieve their goals. If learning becomes fun and relatable with

practical knowledge, it will help the weak students or an average student to bring out the best in them.
Not only will it enhance their performance but also it will assist them to think, rethink and practice more and learn more.
Below ideas can be useful to achieve the best teaching and learning :
Activity-based learning.

The practical approach instead of the theoretical one.
Regular assessment.
Personalized teaching / personalized learning as discussed in the previous point.
Technology-enabled learning for better presentation like 3D-Models, Audio-Visuals, Augmented Reality, and Virtual Reality.
Use of technology like Software / Apps / ERP / LMS / eLearning - for better engagement and connecting with new generation students along with traditional learning methods.( provide blended learning)
Group discussion at regular intervals.
Recognizing the best candidates.
Offering them the chance of the internship.
Providing scholarships to those candidates who have financial crises.
One-to-one meeting with the learner's parents to know their weak and strong areas (Parent Teacher Meeting / PTM)
4. Career Consultation
Consultation is the best help that an educational institution / company can provide for their student whether it be online or offline.
The main cause of the youngsters unable to attain their goals is the confusions that they create within their mind regarding their career.
By providing good counseling and mentorship to the students, the institute can get the great trust of learners which ultimately results in more revenue for them.
5. Give more than others
Doesn't matter whether you're a personal brand or a new Ed-tech platform. There is one simple rule that applies in almost every business that you might come across.
Giving more is the secret recipe that is needed for the triumph of any kind of business platform, whether it's your coaching or a general store.
As we are concerned about the business related to coaching's establishment or educational institution, its success depends upon the value that is being provided to their students.
Now just wait for a second and ask yourself, which are those bonuses that you can offer to your student to add more value to their life and career. It can be anything from live classes, multiple mock tests to doubt clearing sessions or job referrals or resume making assistance or interview preparation guidance.
If you want to be a giant and get an edge over your competitors you've to give more than anyone else in the market and you'll stay in business forever.
People always like if they get something extra or free, therefore to invite a lot of customers towards your institute, you can provide additional courses related to extracurricular activities like workshops, test quizzes, GK quizzes , certification courses or seminars which will be a great boon to your company.

This not only helps the students to understand the subject in a better way but also helps you to build authority over the other competitors in the market.
6. Right Courses and Right Location
Here you need to analyze the dynamic environment and conclude which course is in demand in the market, how many institutions are working in that course, what are their offerings, fee structure, student presence, educators' availability, job-availability as well.
Now you have to create a blueprint of your training business. How much amounts you could invest, how you will find educators and compel them to teach in the best possible manner, what will be your institute's USP, what would be the location, whether transport facilities are available or not.
The right location is important for any business success. The same rules applied to training institutions. For example If we look at the mobile market in a city, almost all the shops in that market are offering the similar products and services. Still all of them are getting the best counter sale compare to someone having shop outside that market. Also the customer get the best rate of the product. Its possible because marketplace attracts the huge customer's inflow, which results in healthy volume of sale.
Consider few helpful advises to choose right business location :
Institution must be located in marketplace where most of the established institutes are present
Near to college, school, university campus
Near to the student's residential area or hostel
Near to the business-park if your course offering is related to them
Location must have the easy traveling facility access
The area must be safe for student (both girls and boys)
At that same time don't forget to calculate you budget, do what's best fit to your pocket.
Few aspects are also important like - what would be the fee structure of a budding coaching Institute, infrastructure, and other facilities like comfortable table chairs, ventilated rooms, and washrooms as well? It will boost up the success rate in the long run.

7. Marketing and Collaboration
Competition is incredibly increasing day by day in all sectors whether it is preparation for government exams, eminent institutes or in your business as well. If you want to give identity to your business, its marketing must be done efficiently so people can know about your coaching business and get themselves enrolled.
When it comes to collaborations, they can help your business grow more.
For example, if your institute does a tie-up with any college or school, your institute will get recommendations from these faculties which will ensure the regular inflow of new leads into your training institute. You can do it easily by providing incentives to these institutions and this will result in the mutual benefit of both institutions.
We can also add up the success by providing consultancy services to students who are confused about their careers and by providing them the best services along with it we can also invite famous influencers and motivational people who could help the students in getting over their tough times.
This is one of the most underestimated secrets behind all the existing successful coaching businesses.
Remember: Better network equals better business. The more you grow your network, the more visibility you'll get. This will help you to attract your target audience and help your business to grow.
8. Proper management
Will you be able to do everything alone? Will it be possible for you to focus on each thing specifically?
Will you be able to scale up your business without building a strong team and do everything on your own?
MANAGEMENT is the way out to avoid all of the above problems, without proper management no one can grow their business properly.
Similarly, for an effective and successful coaching business, effective management is required as a crucial factor for the achievement of the massive success of the institution.
Inefficient management always leads to a huge waste of potential resources which have the power to maximize your turnover and your profits.
Thus, systematically, you need to hire those employees who can be loyal to your institution and work for you efficiently in different fields of work according to their expertise.
So, it's necessary to build your team wisely.
Technology is quite helpful in this situation because it is unbiased and will provide its service without any kind of discrimination and maintain transparency and it is independent of manpower therefore it will not hamper any activity and make the workflow smoother. A good ERP software / Student Management Software like
EISdigital.com
plays a great role in management of whole educational business, which takes care of day to day business functions related to Teaching, Management and Analysis. Software is also useful in providing the realtime insightful reporting KPI Dashboard and Analytics Reports, which helps in data-driven-decision making.
Also, delegation of work would not only help you to bring down your workload, but this will lead your business to function properly.
9. Focus on Student's Success
The success of any coaching business depends on the student's results, success rate, and their market position.
So, bring the best facilities to your students so that they don't have to go through an unnecessary tantrum and they focus only on their studies.
Get them successful then it will be your success, and it will get more recommendations and reputation as well.

Along with it, the business should also be in positive cashflow with student's satisfaction and success. Keep the proper balance between student success and business profit-margin. Remember negative cashflow or poor quality training both leads to the end of business soon.

Therefore, it's your responsibility to provide enough resources for your students to make them succeed in the specific field.
The more success stories you have, the more attractive your training business becomes.
10. Build Up Trust
Last but not least is trust. If people don't trust you, they won't invest in you, and building trust takes most of the effort and time.
You can provide extra services like 24/7 assistance to student, money-back guarantees, and internships to make your business a trustworthy brand and win the game.
Another course of action that can help you to multiply your impact on the student is to take feedback. It would not only help you to rectify all the errors that you are committing but also create a sense of importance in the minds of your student.
As an outcome, your student would think that you are concerned about their success, and it will turn them to buy more of your products or do recommendation or mouth-publicity.
Conclusion:
As everything evolves with time, the education institutions like coaching classes, schools and colleges also needs to be evolved and this time brings the best opportunities for training organizations.
You need to adapt to this change and build an online presence as people are going digital in everything, whether they have to eat something or they have to go shopping, they prefer to order everything from platforms like Swiggy, Zomato, Flipkart etc.
Whether you are an amateur in this game of running a successful business or have years of experience, you need to give your utmost detonation for growth and success.
In a developing country like India where the education system is growing rapidly and the EdTech field is expected to grow by 8x to 10x by the end of 2025. It becomes so important for you to grab this opportunity and the biggest principle for success is to serve more than others.
The above-mentioned pointers will serve as guiding factors for you who will not only help you to start your next successful coaching business/school but also scale up your business rapidly.
So, learn tips from the above pointers, analyze your Strength, Weaknesses, Opportunities, and Threats (SWOT) and then implement accordingly to get the best possible results.
Thanks for reading!