Branch-Switching Is More Easier Than Before for Multi-Branch Coaching Institutions
---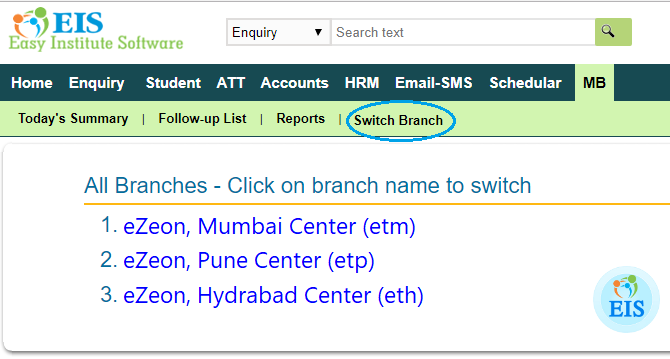 You requested, we delivered ! "Customer First" gives a happy feeling.
In the previous version of EISdigital there was little difficult process of switching from one branch to another branch. Your valuable feedback helped us to improve that feature and make is easier.
Now you don't need to logout from one-branch then login to different-branch. We added menu option "MB (Multi-Branch) =>> Change Branch" this simple step help you move in different branch. Also user can go back to Main-Branch from "Top-Right Back Icon" just before "Logout-Icon". Please remember its accessible from "Super-Admin" account only due to security reasons.
We welcome your ideas and feedback. Its precious for us. Thanks you once again !