6 Common Mistakes In Inquiry Management by Coaching Institutes
---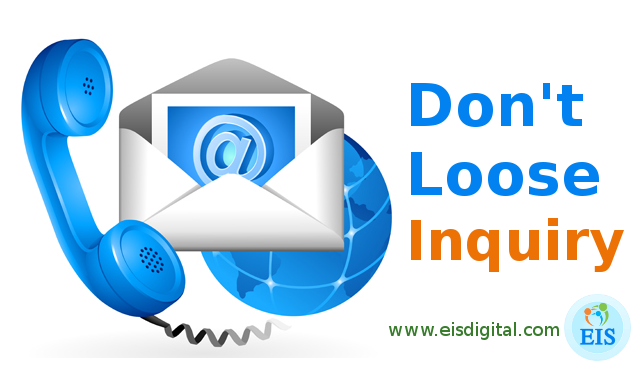 Inquiry management is one of the most crucial activity for any coaching organization because any mistakes in inquiry management is directly related to loss of business. Our team has conducted a survey and come with six major mistakes done by coaching institutions. They also suggested few techniques and tools to handle such mistakes.

1. Irregular Followup
Most of the institute fail in this process. Timely followup results higher conversion rate. Its very important to talk to inquiries on time-to-time basis. The counselling and followup team must have a proper schedule for next-calling-date to avoid chances of skip. Institutes should have a proven "Inquiry Handling Process/Cycle" and updated with your experience.

2. No Conversation Tracking/Logging
In most of the case people do not keep track of call-discussion. The followup team or counselling team must need to track/store all conversation somewhere in
Software System
or Excel Files or Register. The next call to inquiry must be based on its past conversation, this helps to form a better and complete conversation. Finally it leads in higher conversion ratio.
3. Failed to Identify Peak Season
Mostly new institutes are unable to identify the business peak time and skip followup calls. Every business has a peak duration. Institute has to identify the peak business period (session) as per their course offering and push calling to inquiries. Also you can offer some discount scheme for better attraction during this period. This can help in getting bulk business opportunities.
4. No Second Level Calling
Sometime institute has no senior person to handle the accelerated calls and they are fully dependent of counselor or junior staff. Some inquiries specially difficult to handle or inquired for some other courses. They should be followup by manager or equivalent representative who can handle and guide such inquiries better and in 80% cases its successfully converted in business. The inquiry and followup conversation tracking in Software System or Excel or Registers helps to manager during followup based on past conversation.
5. Conflicts in Commitments
In many cases there are different commitment with different inquiries. This creates conflict and Its quite common for any coaching institutes. A better
Management Software System
can help to keep track of commitments with each inquiries. And remember any conflicts with students/inquiries creates negative impression for your business, so be genuine and manage commitments properly.
6. Lack of Marketing Campaign Analysis
Around 70% to 90% coaching institutes are not able to understand and analyze the response of Marketing Campaign. Investment in wrong source is nothing but pour money down the drain. Institutes must take this seriously and keep track of all inquiry sources. So that while planning new marketing campaign you can study and analyze the past feedback of that campaign. This can be easily done through
Institute Management Software
.
Don't forget ! Each inquiry is an opportunity, don't loose it. Try out above techniques and make better and successful business by closing each deal. Also use a
coaching management software
to manage inquiries and overall coaching activities and let the technology handle many things for you.
Software
cost is lesser than what you may loss due to improper management of inquiry.